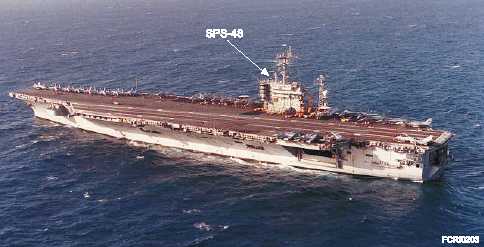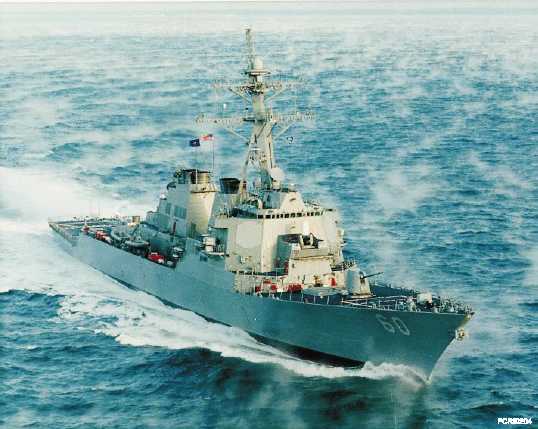 simply   called   Fire   Control   Systems   (FCS).   This
section will look at the radar associated with these gun
and missile fire control systems.
MK 7 AEGIS FIRE CONTROL SYSTEM
RADAR
The Mk 7 AEGIS Weapon System is installed on
ARLEIGH   BURKE   class   destroyers   (fig.   2-4)   and
TICONDEROGA class cruisers (fig. 2-5). The Mk 7
AEGIS  system  contains  the  SPY-1  radar  system,  the
Mk 99 Missile Fire Control System (MFCS) and the
Mk 86 Gun Fire Control System (GFCS) or the Mk 34
GWS (Gun Weapon System). We will discuss each of
these systems briefly as they relate to their associated
radar systems.
AN/SPY-1 Radar
The  latest  technology  in  multi-function  radar  is
found  in  the  AN/SPY-1  series  on  TICONDEROGA
c l a s s    c r u i s e r s    a n d    A R L E I G H    B U R K E    c l a s s
2-4
Figure 2-3.—USS  

Nimitz  

(CVN-68).
Figure 2-4.—AEGIS class destroyer DDG-60 USS  

Paul Hamilton

.